Recently, DES has been very busy working on multiple space and aerospace test programs. We can't discuss too many details due to the sensitive nature of the products. Some highlights are: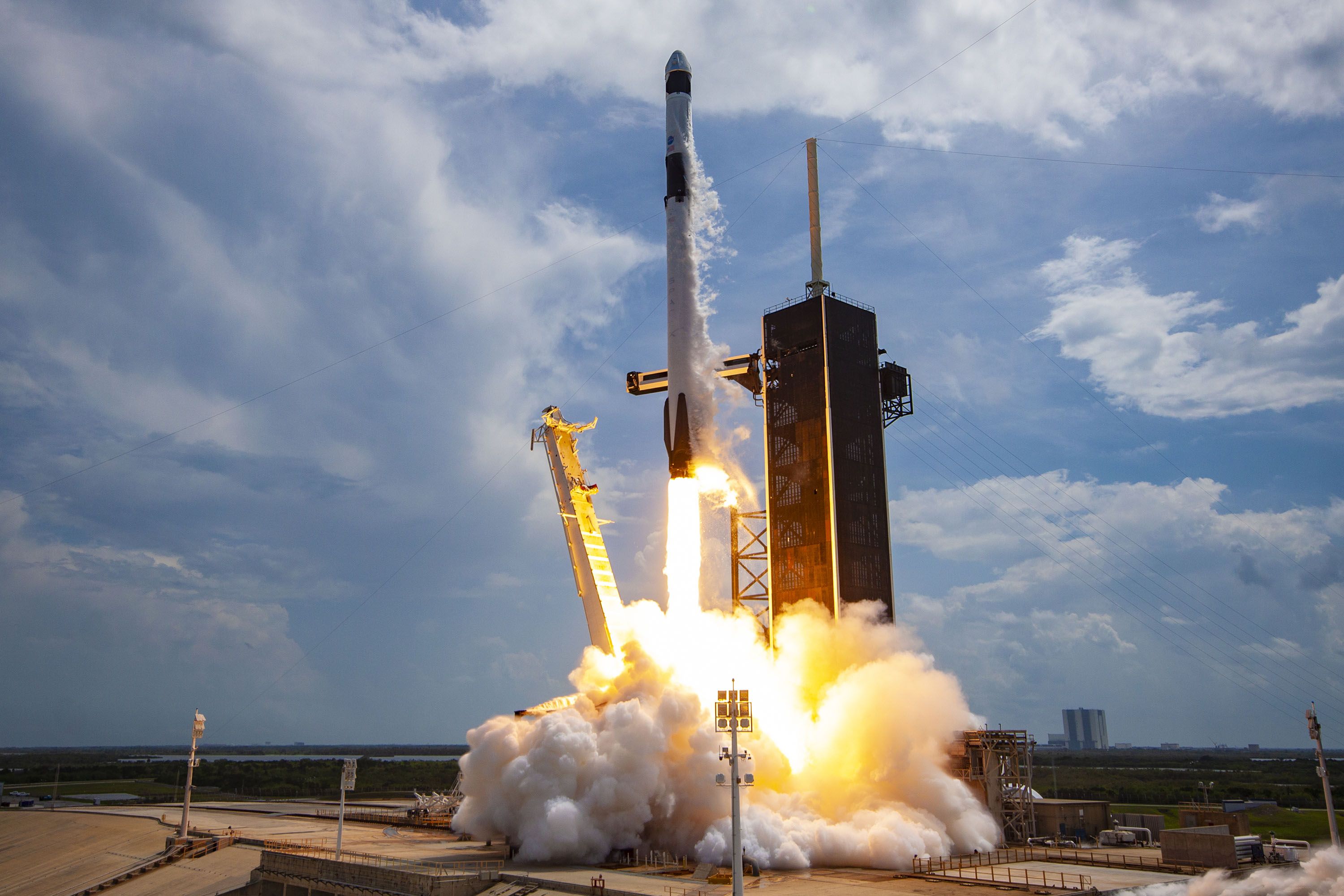 SpaceX
We performed Design Verification Testing (DVT) for components that are used for the SpaceX Falcon 9 rocket program. The testing consisted of acceleration, shock and vibration. Falcon 9 is a partially reusable two-stage rocket for the reliable and cost-efficient transport of satellites and SpaceX's Dragon spacecraft.
NASA Orion
We completed Pyroshock Testing on our Mechanical Impact Pyroshock Simulator (MIPS) and random vibration testing on our ED shaker for equipment that will be used on the NASA Orion spacecraft. Orion is NASA's new spaceship that will take astronauts into deep space including the Moon and Mars.
Sierra Nevada Dream Chaser
DES has been selected to perform Pyroshock Testing on the Dream Chaser program. The Dream Chaser is being developed by Sierra Nevada Corporation Space Systems. It is a reusable lifting-body spacecraft similar to the space shuttle.
Boom Supersonic
DES completed qualification vibration testing for components that will be used on the Boom Supersonic aircraft. Boom Supersonic is building passenger airliners that will fly at supersonic speeds significantly reducing travel time. The testing was to RTCA/DO-160G.
And much more…
We just added a Thermal Vacuum Chamber or TVAC that can perform Space simulation Testing. DES's TVAC can achieve high vacuum levels and apply hot and cold temperatures simultaneously with high vacuums.
However, that is not all that we are working on. We recently completed HALT and Reliability Testing on medical products and transportation products.
What sets DES apart from other labs is our in depth experience and technical capability to understand and reproduce the most complicated vibration and shock profiles. DES continues to perform the most complex vibration and shock tests on products that are used in outer space, rockets, missiles, automotive & truck environments, military environments, hospitals, etc.
To learn more about our testing capabilities, please contact us.